Monday, January 12, 2015 9:17 AM
HOLLYWOOD, CA January 12, 2015: The Los Angeles Press Club is proud to announce that the 2015 Daniel Pearl Award for Courage and Integrity in Journalism will go to Charlie Hebdo.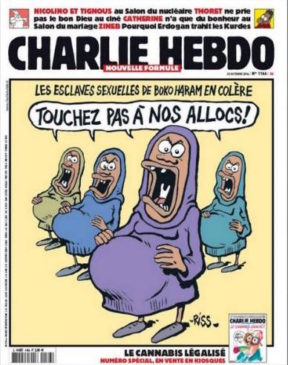 "We are deeply honored. Of course, we'll accept," said Gerard Biard, Editor-in-Chief of Charlie Hebdo.
"No act of terrorism can stop freedom of speech. Giving the Daniel Pearl Award to Charlie Hebdo is a strong message to that effect," said LA Press Club President Robert Kovacik of NBC4 Southern California.
Since 2002 the Los Angeles Press Club in conjunction with Judea and Ruth Pearl, the parents of slain Wall Street Journal journalist Daniel Pearl, have handed out the Daniel Pearl Award for Courage and Integrity in Journalism.
The 2015 award will be presented by Judea and Ruth Pearl at an Awards Gala Dinner at the Biltmore hotel in Los Angeles on Sunday, June 28th. Past recipients include Richard Engel, Anna Politkovskaya and Bob Woodruff.
The LAPC is one of the oldest and most respected journalist organizations in the nation with a storied history of honoring the most celebrated reporters of the past century. 

The Los Angeles Press Club continues to uphold its tradition of excellence in the face of ever declining budgets and threats to freedom of speech.
"We grieve and stand united with the French people, and with the families of all victims of the Paris massacre. We are humbled by their sacrifice which has re-awakened the world to a deadly peril that must be confronted and eliminated.
The brave hearts of Charlie Hebdo have been protecting our freedoms for several decades — alone, it is now our duty to protect their vision for generations to come — together. The Daniel Pearl Award for Courage and Integrity in Journalism symbolizes this commitment," said Judea and Ruth Pearl in a joint statement.