Views on America – An Open Discussion with the 2017 Daniel Pearl Fellows
August 17, 2017 @ 7:00 pm
Free
Join the L.A. Press Club in welcoming this year's Daniel Pearl Fellows, Nicholas Cheng from Malaysia and Salman Yousafzai from Pakistan, as they share their experiences working in the United States and the impact of their fellowship. Rob Eshman, publisher and editor in chief of TRIBE Media/Jewish Journal will moderate the discussion.
The event is free and open to the public!
WHEN: Thursday, August 17, 2017
6:30 p.m. – cocktail reception
7 p.m. – program


ABOUT THE DANIEL PEARL FELLOWSHIPS
The Daniel Pearl Journalism Fellowships, established in partnership with the Alfred Friendly Press Fellowships, brings mid-career foreign journalists from the Middle East and South Asia for nearly six months to work at mainstream U.S. newsrooms, including the New York Times, Los Angeles Times, and The Wall Street Journal. They also spend a week at the Jewish Journal of Greater Los Angeles, for which some of them still write and blog. At the end of their stay, they share their experiences at a free public event hosted by the Los Angeles Press Club. The impact of the fellowship through their work reaches hundreds of thousands of people in their countries when they return.


ABOUT THE FELLOWS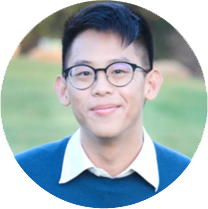 Nicholas Cheng
Malaysia
Nicholas is working at the San Francisco Chronicle and one month at the Los Angeles Times. He is a reporter for The Star in Malaysia and is one of the few journalists covering crime and conflict in Malaysia. "There is an unexplainable electricity I feel when chasing a story with the understanding that journalists can truly, genuinely make a difference."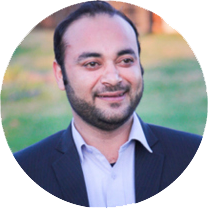 Salman Yousafzai
Pakistan
Salman is working at the Minneapolis Star-Tribune. He is a reporter for the Frontier Post and a contributor to the Dawn news website. He covers crime and terrorism: "Here, in Peshawar, due to many social, cultural, political pressures and due to threats to life very few journalists dare to write the truth."



Tickets are not available as this event has passed.