Exploring New Frontiers in LGBTQ Media in an Age of Resistance and Backlash
July 27, 2017 @ 6:30 pm
Free
WHAT: LGBTs In The News with Thom Senzee and The Los Angeles Press Club present a panel of America's most interesting and influential lesbian, gay, bisexual and transgender media professionals gathering for a live discussion and Q&A session titled, "Exploring New Frontiers in LGBTQ Media in an Age of Resistance and Backlash."
WHEN: Thursday, July 27 at 6:30 p.m.
WHERE: The Los Angeles Press Club at the Steve Allen Theater, 4773 Hollywood Blvd, Los Angeles, CA 90027
FREE PARKING, Metro Red Line Sunset/Vermont
COST: Free. Refreshments will be served.
The live-discussion series is sponsored by the SAG-AFTRA LGBT Actors Committee; and this engagement is made possible by The Los Angeles Press Club, Dr. Bronner's, The Rage Monthly, and All4U Apparel.
Panelists: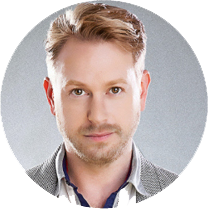 NEAL BROVERMAN, executive editor of The Advocate, a newsmagazine and website recognized as America's foremost authority in serious, LGBTQ-focused journalism. Broverman is also a regular contributor to Los Angeles magazine. His writing has appeared in Curbed, the Los Angeles Times, Angeleno, and USA Today. The Advocate just celebrated its 50th anniversary.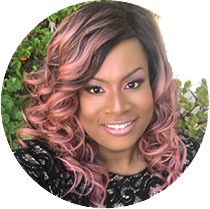 ASHLEE MARIE PRESTON, editor-in-chief of Wear Your Voice Magazine, is the first transgender person to be appointed editor-in-chief of a major publication. Preston has been featured by various media outlets including NBC, BuzzFeed, HuffPost, Vice, The Daily Dot, Mic, Upworthy, The Advocate/OUT Magazine(s), and PopSugar.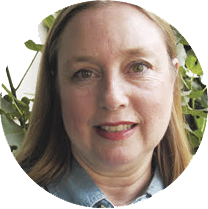 KAREN OCAMB, veteran journalist and former CBS News producer. Ocamb was FrontiersLA's news editor for many years and now works for the Los Angeles Blade.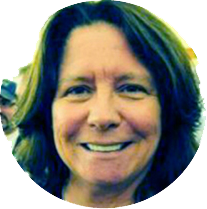 MORGAN M. HURLEY, managing editor of San Diego Community News Network. Hurley is also editor of Gay San Diego and San Diego Downtown News newspapers. She helped launch the online-only San Diego Gay & Lesbian News (sdgln.com) site and served as its assistant editor. Hurley is a decorated veteran of the United States Navy and an inductee of the Benjamin F. Dillingham III LGBT Veterans Wall of Honor.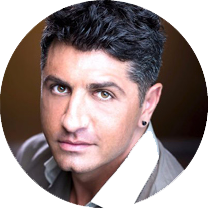 VIC GERAMI, columnist for WeHo Times and manager of events for the West Hollywood Chamber of Commerce. Formerly with the L.A. Weekly, Frontiers Magazine and Voice Media Group, Gerami is an LGBTQ activist and media contributor whose work has been featured in The Advocate, OUT, L.A. Independent, Edge Media Network, Queerty, The Rage Monthly and The Fight. In 2009, he was featured in the Wall Street Journal as a "Leading Gay Activist." He was noted in the landmark Supreme Court Obergefell v. Hodges case, in which the Court held, in a 5–4 decision, that the fundamental right to marry is guaranteed to same-sex couples.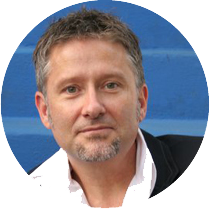 JOEL MARTENS, editor-in-chief at The Rage Monthly magazine, which publishes Los Angeles and San Diego editions. Coming to media by way of design, his consulting work has been featured in magazines such as San Diego Home and Garden, Décor and Style. Martens has also made several television appearances, including on ABC-10, Fox Channel 6, and KUSI, as well as syndicated appearances on The Christopher Lowell Show and HGTV's My First Home.




Moderated by LGBTs In The News founder and veteran journalist, Thom Senzee.
The panel will look at how the queer media space has evolved from a time when readers of magazines like The Advocate appreciated their subscriptions arriving in plain, brown, unmarked envelopes in order to conceal their "controversial" content, to today when HereTV and Logo proudly cablecast LGBTQ programming into straight family rooms from Oshkosh, Neb. to Orange County, Calif.
"But the real thrust of this engagement of LGBTs In The News will be how the advent of Donald J. Trump as president of the United States and the empowerment of his largely LGBTQ equality-opposed base threatens to roll back recent gains for our community, and how that impacts our jobs as queer reporters, producers, editors and publishers," Senzee said. "With Neal Broverman's eagle-eye view from the top of LGBTQ media, Ashlee Marie Preston's unique perspective as a powerful woman of color in the media and a journalist who happens to be trans, Karen Ocamb's wisdom, astute analytical powers and her experience, plus Morgan Hurley's journalistic gusto and integrity, combined with Vic Gerami's uniquely varied skill set and his passion, as well as Joel Marten's talent and unmatched work ethic—this is a panel of LGBTQ media professionals who will not only lay out the task ahead, but also share ideas about how the LGBTQ press can continue delivering truth to power and comfort to the afflicted."
Senzee thanks the Los Angeles Press Club for being longtime supporters of LGBTs In The News and for pioneering and promoting equality in the mainstream media for LGBTQ journalists.
"We are pleased to support the LGBTQ community. An important part of Los Angeles Press Club's mission is to be all inclusive and represent the diversity of Los Angeles," said LA Press Club's Executive Director Diana Ljungaeus.
For more information visit lgbtsinthenews.com
# # #
LGBTs In The News with Thom Senzee is a live, in-person panel series. A unique town hall-style coming-together of divergent and like-minded individuals who are supportive of, and occasionally even opposed to, equality for LGBTQ people, corporate and private-sector supporters enable us to bring live forums to cities across America.
Founder and moderator of LGBTs in the News, Thom Senzee is an award-winning, 23-year veteran journalist, a HuffPost signature blogger, and author of the All Out Politics syndicated column. Former editor-in-chief of LGBT Weekly and world news correspondent for The Advocate, he has also served as law reporter for the Los Angeles Business Journal's Valley edition. Thom serves on the board of directors of the San Diego Press Club, and is the organization's Professional Development Commit- tee chair. He is a member in good standing of the Society of Professional Journalists, the Los Angeles Press Club and the National Lesbian and Gay Journalists Association.