13th National Arts & Entertainment Journalism Awards/Veritas Award Presentation
Thank you to everyone who joined us for our second virtual awards gala! We are honored to celebrate the best in arts and entertainment reporting nationwide.
In case you missed it, check out the presentation video above. Please note that the first five minutes feature a montage from previous galas.
For a complete list of winners, click here!
Take a careful look at our revised call for entries for this year's contest! We've added new categories in the Print, Online and Broadcast sections calling for the best reporting on race, immigration, gender and the COVID-19 pandemic.
The early bird deadline is 7 p.m. Monday, April 26, 2021. The final deadline for submitting entries is 5 p.m. Friday, May 14, 2021. Got a question? Email info@lapressclub.org.
* Please note that work entered in the student categories must have been published or broadcast by a student-run media outlet. Students are welcome to enter work disseminated by a professional outlet in the other categories. *
The Los Angeles Press Club is thrilled to announce the winner of its 6th annual Veritas Award for Best Film Based on or Inspired by Real Events and People. This award is judged by the 1,000-member strong LAPC — based equally upon fidelity of subject matter and artistic excellence.
The clear winner is "The Trial of the Chicago 7," written and directed by Aaron Sorkin. The outstanding ensemble cast is led by Eddie Redmayne, Sacha Baron Cohen, Yahya Abdul-Mateen II, Frank Langella and Michael Keaton. The powerful drama is produced by Marc Platt, Stuart Besser, Matt Jackson and Tyler Thompson and distributed by Netflix.
"On behalf of the producers, cast and crew of 'The Trial of the Chicago 7,' as well as Dreamworks, Cross Creek and Netflix, we're honored to receive the LA Press Club's Veritas Award. The Chicago 7 showed enormous courage in their efforts to hasten the end of the Vietnam War. We're proud to have told their story and to accept this award on their behalf as well," Sorkin said.
Read more!
Press Club Online
Join the LA Press Club for access to our exclusive members-only online programming.
We are thrilled to announce the winners of our Life in the Time of the Coronavirus Contest!
These are challenging times and our entrants bravely and acutely documented their experience living through the COVID-19 pandemic.
First Place winners will receive $1,000. Second Place winners get $500 and Third Place winners get $200 each. All runner-ups will get $100 each. Cash prizes are partly funded by a generous grant from the Hollywood Foreign Press Association.
Click here to see if you're one of the lucky winners! We've published all their amazing work to serve as a historical document of the times. Make sure you check them out!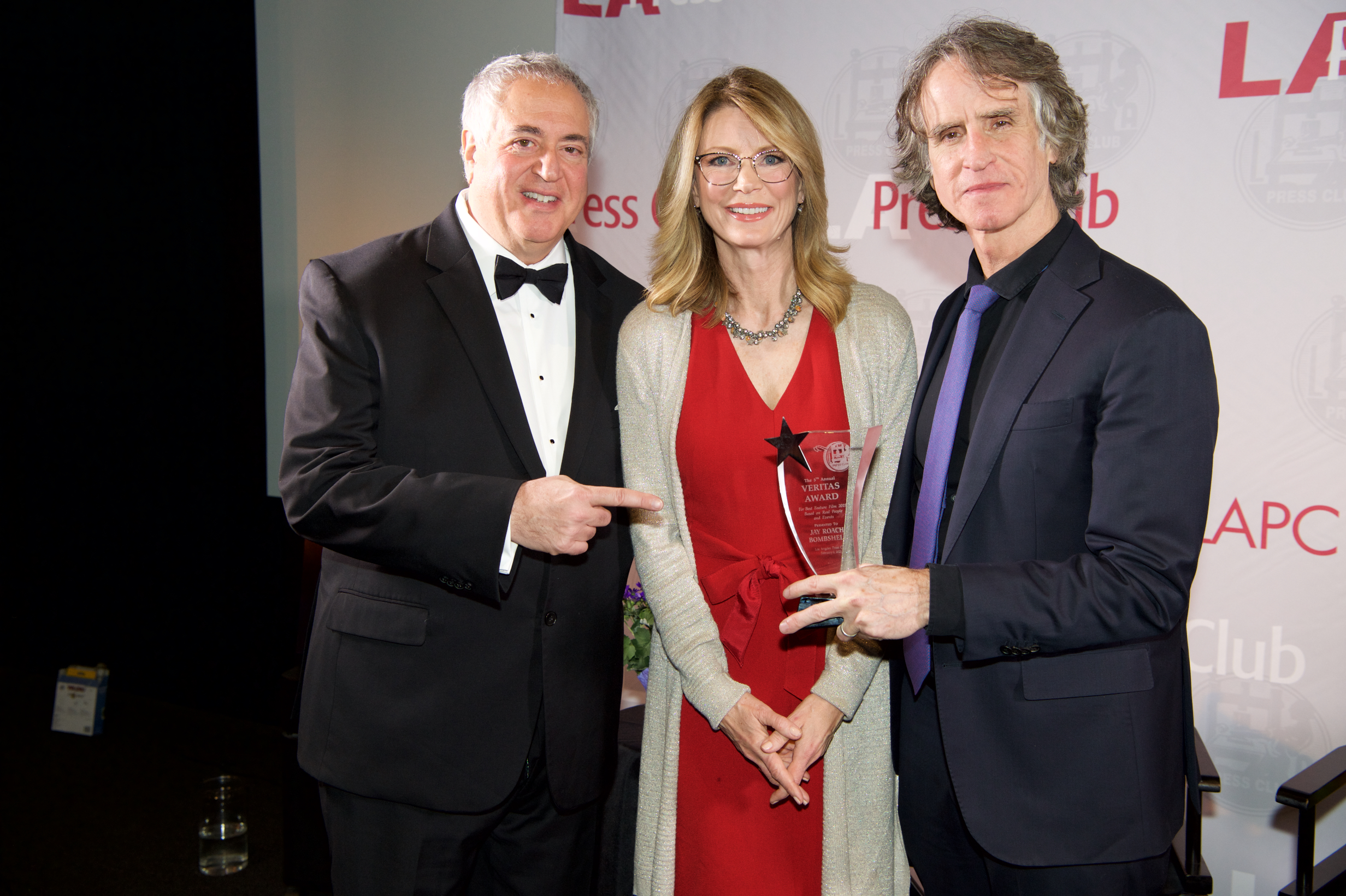 'Bombshell' Wins 5th Annual Veritas Award
12th Arts & Entertainment Journalism Awards
Congratulations to all of our winners! You made this our most exciting and competitive contest to date. This year's awards gala stands out as a celebration of the power of journalism and storytelling.
It was a star-studded night as we celebrated and awarded the top entertainment journalist nationwide!
Click here for a list of winners. Looking for photos, videos or the program book?
Learn more about the National Arts & Entertainment Journalism Awards.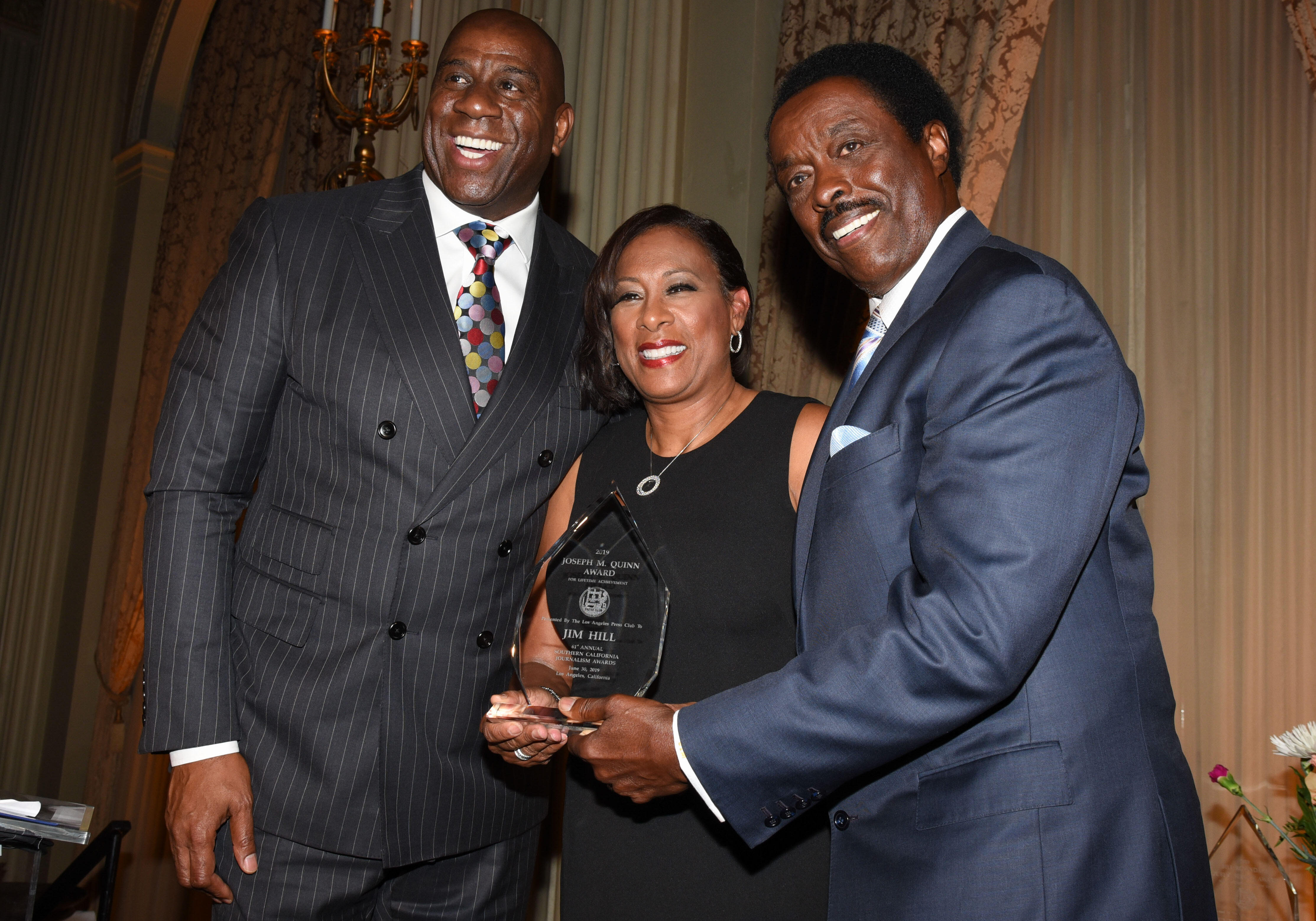 61st Southern California Journalism Awards
Congratulations to all the winners of the 61st annual Southern California Journalism Awards!
Hundreds of journalists, media professionals and supporters attended the 61st SoCal Journalism Awards Gala. The number of entries we received and our record attendance attest to the resilience and bright future of journalism in Southern California.
Check out the winners, and peruse our photos, videos and program book from the evening.
Learn more about the Southern California Journalism Awards.