Thursday, January 09, 2014 12:07 PM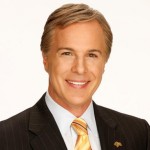 Los Angeles Press Club has elected a new board and officers:
President: Robert Kovacik, NBC4 LA
Vice President: Patt Morrison. Los Angeles Times / KPCC
Secretary: Christina Villacorte, L.A. Daily News / Gloria Zuurveen, PACE News
Treasurer: Anthony Palazzo, Bloomberg News
Carolina Sarassa, MundoFox, Fernando Mexia, EFE News and Jahan Hassan, Ekush News are new board members.

Reelected to serve another two years are Barbara Gasser, freelance journalist, Gloria Zuurveen, Publisher of Pace News and Robert Kovacik, anchor/reporter at NBC News in Los Angeles.
Remaining on the board for another year are Maria Armoudian, KPFK, Diana Ljungaeus, International Journalist, Patt Morrison, LA Times/ KPCC, Tony Pierce, AMPAS, and Christina Villacorte, L.A. Daily News.
We thank Beth Barrett, Jane Engle, Will Lewis and Jill Stewart for their six years of invaluable service on the board and hope to see them return in the future.