When
Thursday, March 12, 2015
6:30 PM
Location
Los Angeles Press Club @ Steve Allen Theater 4773 Hollywood Blvd. Los Angeles, CA 90027
Registration
RSVP
Free event, but you need to RSVP.
Registration is closed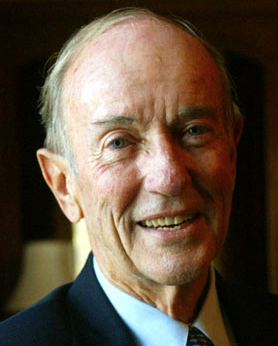 Join the Los Angeles Press Club, SPJ/LA and KTLA in a public memorial for and tribute to Stan Chambers on Thursday, March 12.
Few newsmen were so admired by their colleagues and the public. Chambers worked at the same job and at the same station, KTLA, Channel 5, for 63 years. During that time he filed tens of thousands– probably more than 30,000 stories in total. He did it all and saw it all…from fires to riots, presidents and premiers, reporting on the famous, the infamous and the unknown, movie stars and mass murderers, and through it all he never lost his enthusiasm.
Host: Cher Calvin
Speakers:
Jason Ball, Diana Chi, Edward Chambers, Gege Chambers, Jaime Chambers, Jon Fischer, Councilman Tom LaBonge, George McQuade III, Mayor Richard Riordan and Jeff Wald
If you want to say a few words, or know someone who does – please contact Diana Ljungaeus at Diana-AT-lapressclub-DOT-org.
WHAT: A public memorial and tribute to Stan Chambers
WHERE: The Los Angeles Press Club @ Steve Allen Theater
4773 Hollywood Blvd., LA 90027
WHEN: Thursday, March 12.
SCHEDULE: 6.30 pm—reception; 7.30 pm—remembrances; reception continues.
PARKING: Free. Enter from Berendo.
METRO: Red Line, Sunset/Vermont.
R.S.V.P.: Free, but a must as space is limited and we need to know how many to cater for.