Thursday, March 31, 2016 1:57 PM
Jarl Mohn could be called a broadcasting change agent. He founded E! Entertainment Television, brought long-form programming and growth to MTV and financed KPCC's Pasadena headquarters, among many other achievements. In 2014, he became chief executive of NPR, where he has brought new thinking to a media organization that saw eight leaders in eight years.
For his wide-ranging impact on television and radio, Mohn will receive the Los Angeles Press Club's President's Award. It will be presented at the 58th Annual Southern California Journalism Awards on June 26, 2016, at the Millennial Biltmore Hotel.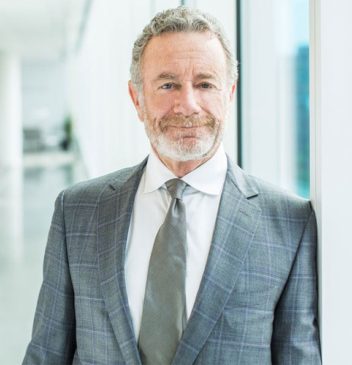 Mohn has gone from disc jockey to media visionary. He worked for nearly 20 years in radio, notably under the pseudonym DJ Lee Masters on WNBC in New York.
He went on to become a general manager and owner of a group of radio stations, later catapulting to TV executive positions, including executive vice president and general manager at MTV and VH1. In the 1980s, Mohn brought big change to those brands, expanding the networks' audiences beyond pop music fans with programming that embraced alternative music formats. Mohn was also founding president and CEO of Liberty Digital, a subsidiary of Liberty Media Group.
Along the way, Mohn, who reverted to his real name in 2002, was engaged in public service to his industry. He served for 12 years on the board of USC's Annenberg School of Communication and Journalism, including six as its chair. For more than a decade he sat on the board of trustees of Southern California Public Radio, whose broadcast facility bears his name.
Now a prominent art collector and philanthropist with his wife, Pamela, this former DJ stands as an example of how one person can bring dramatic, forward-thinking change to the media landscape.