Thursday, March 17, 2016 2:56 PM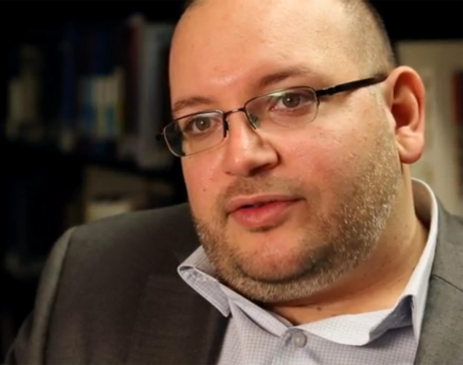 The Los Angeles Press Club is proud to announce that the 2016 Daniel Pearl Award for Courage and Integrity in Journalism will go to Jason Rezaian, who served as The Washington Post's correspondent in Tehran, Iran from 2012 to 2016. Rezaian spent 545 days in Evin Prison, Iran's worst, and was released in January of this year in a prisoner exchange.
"It is a privilege to acknowledge Jason Rezaian with the Pearl Award. He is a living example of the courage required by journalists to simply tell the truth as we see it, " said LA Press Club President Robert Kovacik of NBC4 Southern California.
Since 2002 the Los Angeles Press Club in conjunction with Judea and Ruth Pearl, the parents of slain Wall Street Journal journalist Daniel Pearl, have handed out the Daniel Pearl Award for Courage and Integrity in Journalism.
The 2016 award will be presented by Judea and Ruth Pearl at an Awards Gala Dinner at the Biltmore hotel in Los Angeles on Sunday, June 26th. Past recipients include Charlie Hebdo, Richard Engel, Anna Politkovskaya and Bob Woodruff.
This evening environmentalist and activist Erin Brockovich will be bestowed with the 2016 Bill Rosendahl Public Service Award and Jarl Mohn, President and CEO of NPR, will be honored with the President´s Award for Impact on Media.