Saturday, November 03, 2012 6:52 PM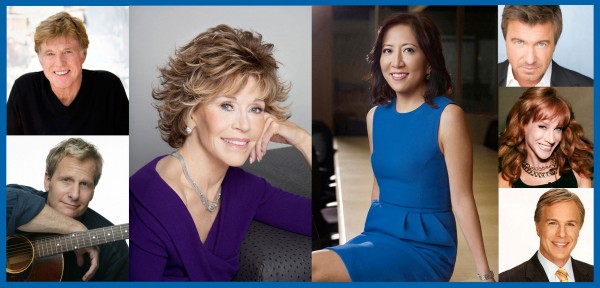 Stars keep coming out for the NEJ awards gala Nov. 18 at the Biltmore.
Robert Redford will be on hand to introduce Visionary Award honoree Jane Fonda.
Jeff Daniels, star of The Newsroom, will make a special appearance. Ms. Fonda sits down for a candid, onstage interview with NBC4 and LAPC board member Robert Kovacik.
Comedian, author and talk show star Kathy Griffin will do the introduction to The Hollywood Reporter's Janice Min who receives a career achievement award from the Press Club.
And that's just who are onstage. Red Carpet caliber personalities will be scattered throughout the legendary Crystal Ballroom.
Emcee Jack Maxwell.