When
Wednesday, January 28, 2015
7:00 PM – 9:30 PM
Location
Los Angeles Press Club @ Steve Allen Theater 4773 Hollywood Blvd. Los Angeles, CA 90027
Registration
RSVP
Registration is closed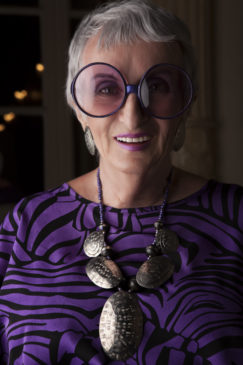 On January 15 the world became a little bit less purple. On this day Louise Monaco, Los Angeles Press Club's super volunteer, passed away after a short illness.
Many of you knew her as the Purple Lady, for the way she "purplefied" everything she touched. If there were flowers on the table, they were purple; if she brought you a gift, it was wrapped in purple paper. She drove a purple car, wore purple clothes, purple shoes, jewelry and her signature round, purple glasses.
To celebrate her life, LA Press Club and CFI West (where she also was a super volunteer) are throwing a Purple Party.
WHEN: Wed., Jan. 28. at 7 pm. Remembrances starting at 7.30 pm.
WHAT: Wear something purple and bring a story or not. Food and drinks will be provided.
WHERE: The Steve Allen Theater lobby.
Louise wanted her body donated to science and no funeral service. She also requested that any memorials in her honor should be given to the charity of your choice.