Monday, June 15, 2015 11:56 AM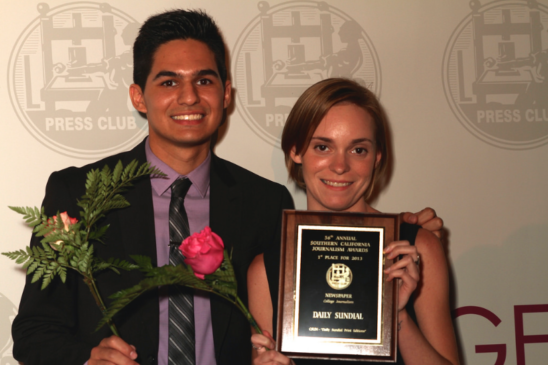 All student finalists in this year's SoCal Journalism Awards Contest have a chance of winning a $1,000 scholarship from the Los Angeles Press Club.
"We wanted to do something special for the students. They are the future of our profession," said press club president Robert Kovacik.
"Just to be nominated for an award is an achievement in itself, so we thought it would be fair to raffle off the student scholarship among the entire field of finalist entries," said the club's executive director Diana Ljungaeus.
The first year of this scholarship prize will be set at $1,000, however, the club has high hopes to be able to increase the amount and/or handing out more than one scholarship at future awards shows, pending sponsorship.
The scholarship will be raffled off at the 57th Annual SoCal Journalism Awards Gala on June 28. All student finalists entries will be eligible in the drawing. If a finalist entry is shared by more than one person the $1,000 is to be shared equally. A student does not need to be present to win the scholarship.