Tuesday, August 12, 2014 9:41 PM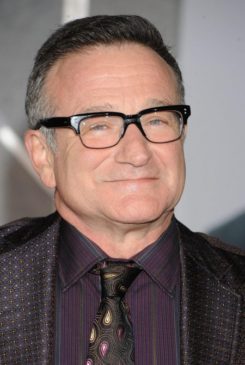 Los Angeles Press Club will dedicate its 7th National Arts & Entertainment Journalism Award to the late Robin Williams.
Because of Williams being a true philanthropist, working tirelessly for the homeless, sick and our troops, the press club's board of directors finds it appropriate to dedicate the awards to Williams.
Robin Williams wife, Susan Schneider, said, "it is our hope that the focus will not be on Robin's death but on the countless moments of joy and laughter he gave to millions." The Los Angeles Press club shares this sentiment and that is why the Board has determined to dedicate the awards to Robin Williams and "those countless moments of joy and laughter " he gave us all.
"Robin Williams also deserves being remembered for all the public service he did in daring us to talk about addiction and mental health," said press club executive director Diana Ljungaeus.
The NAEJ awards takes place at the Millennium Biltmore Hotel, Downtown LA, on November 23rd.