Thursday, January 06, 2011 7:26 PM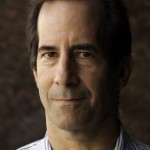 The Los Angeles Press Club is proud to announce its first Public Service in Journalism award. It's for reporting that results in improving the civic life of a city or region in California .
LA Times reporters Jeff Gottlieb and Ruben Vives have been named the recipients of the 2011 Public Service award for breaking, and staying with, the City of Bell Scandal.
The reporting led to criminal indictments and sweeping governmental reforms in the cities of Bell , Maywood and Vernon . Furthermore, it led to an examination of salaries of local government officials in cities all over California and the nation.
"I feel truly honored," said Times senior writer Gottlieb, "to receive an award from people I've worked with and competed against." .
The Press Club Board acknowledges the efforts of the LA Times to closely follow the Bell revelations and investigate irregularities and corruption in some of the smaller cities that make up Los Angeles County.
Vives and Gottlieb will be honored at the 53rd Annual Southern California Journalism Awards Gala on Sunday, June 26 in the Crystal Ballroom of the historic Biltmore Hotel.