Thursday, April 09, 2015 6:00 PM
The Public Service Award for Journalistic Contributions to Civic Life is bestowed annually by the Los Angeles Press Club.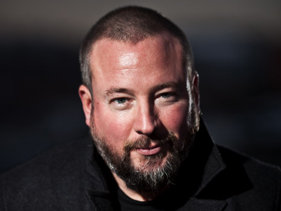 Under CEO & Founder Shane Smith's guidance, VICE in recent years has expanded into international and domestic news both through its own VICE News channel as well as an HBO partnership.
Since its inception last March, VICE News has shifted the current news landscape with its award winning coverage of world events, from the crisis in Ukraine to the outbreak of Ebola in Western Africa and the rise of the Islamic State in Iraq and Syria.
In it's short history VICE News has had a meteoric rise becoming the fastest-growing news channel on Youtube with close to a million subscribers, amassing over 210 million video views to date and millions more through its linear television agreements globally, with a commitment to covering stories often ignored by traditional media outlets and the news agenda. In fact, more people watch VICE News on YouTube than the Daily Show on TV.
VICE's Emmy Award winning newsmagazine show "VICE on HBO," is currently in its third season and has been described as "60 Minutes for Young People." VICE and HBO have recently expanded their content partnership to significantly expand programming for HBO subscribers. This partnership includes a new daily newscast, the extension of the weekly VICE series to 35 episodes per season, and in-depth, long-form VICE specials—all of which will be available through linear HBO and HBO NOW.
"When VICE moved into news, we vowed to ourselves that we'd cover the stories other people were ignoring; that we'd follow up on big issues even when the rest of the media herd had moved on; and that, above all, instead of talking about the stories that we care about, we'd go inside them, and let our readers and viewers make up their own minds. It's flattering to be honored with the LA Press Club's Public Service award—and it's also a heartening reminder that that there is a growing market for a fresh, unfiltered take on global news," said VICE Founder & CEO Shane Smith.
"We want to salute VICE's efforts to go in depth with the world's big stories informing us of issues we had little or no knowledge of while simultaneously bringing some cultural understanding as well," said Press Club President Robert Kovacik of KNBC Southern California.
In December, to propel innovation and experimentation in journalism, VICE Media and the Knight Foundation announced a new initiative in collaboration with City University of New York's Graduate School of Journalism. Knight and VICE are investing $500,000 in the Knight-VICE Innovators Fund at CUNY to train journalists to adopt new ways of storytelling for the next generation of news consumers.
Founded in 1994 as a punk magazine, VICE is today the world's preeminent youth media company, reaching the global millennial audience like no other brand. With production and editorial operations in more than 30 countries, VICE reaches hundreds of millions of young people per month across all platforms, including ten digital channels, linear television, film, mobile, and content partners.
The LAPC was founded in 1913 and is one of the oldest and most respected journalist organizations in the nation with a storied history of honoring the most celebrated reporters of the past century.
The ceremony takes place on the evening of Sunday, June 28th at the SoCal Journalism Awards Dinner, which will be held at the historic Millennium Biltmore hotel in downtown Los Angeles. More than 500 journalists and media executives will attend this prestigious event.